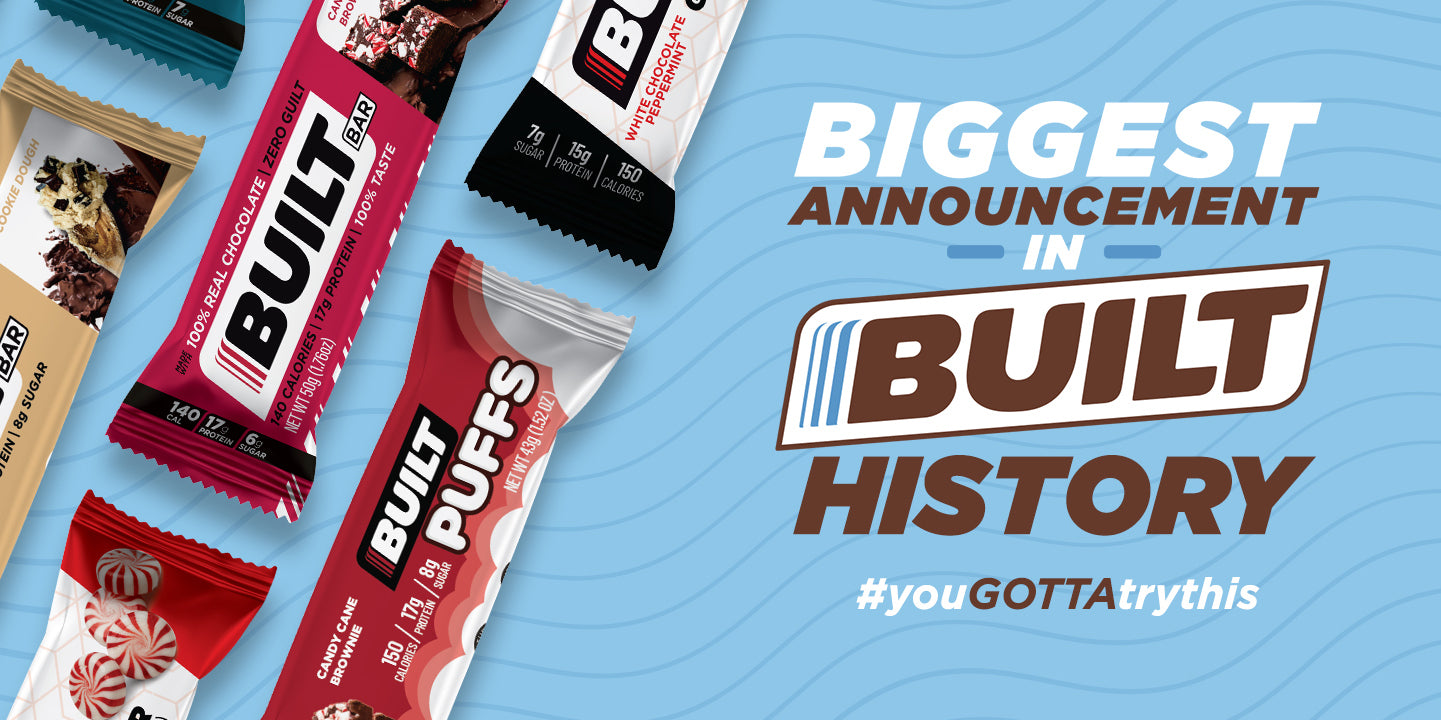 THE COUNTDOWN HAS ENDED
PROTEIN HAS NEVER TASTED THIS GOOD
Today we announce our top 5 most anticipated flavors of all time. That's saying a lot considering we're already the best tasting protein bar ever BUILT. So, the wait is over and all we can say is…
#you
GOTTA
trythis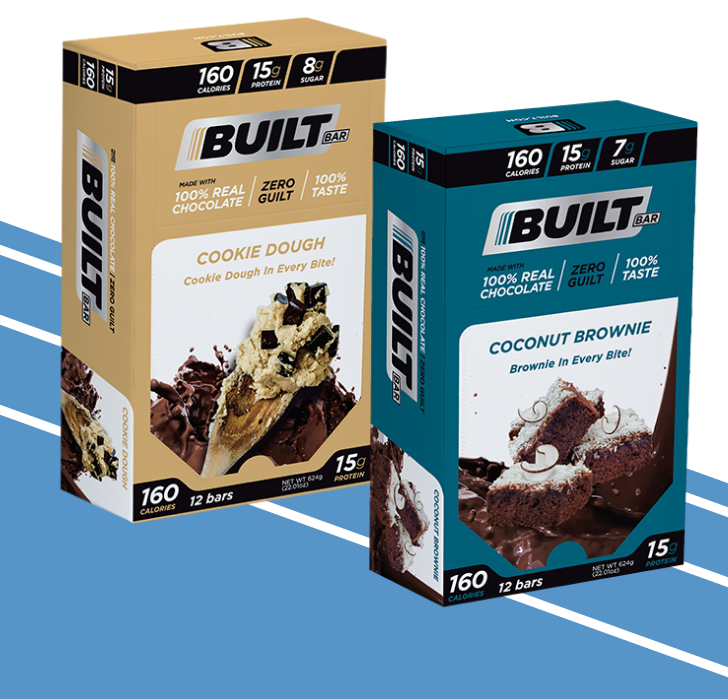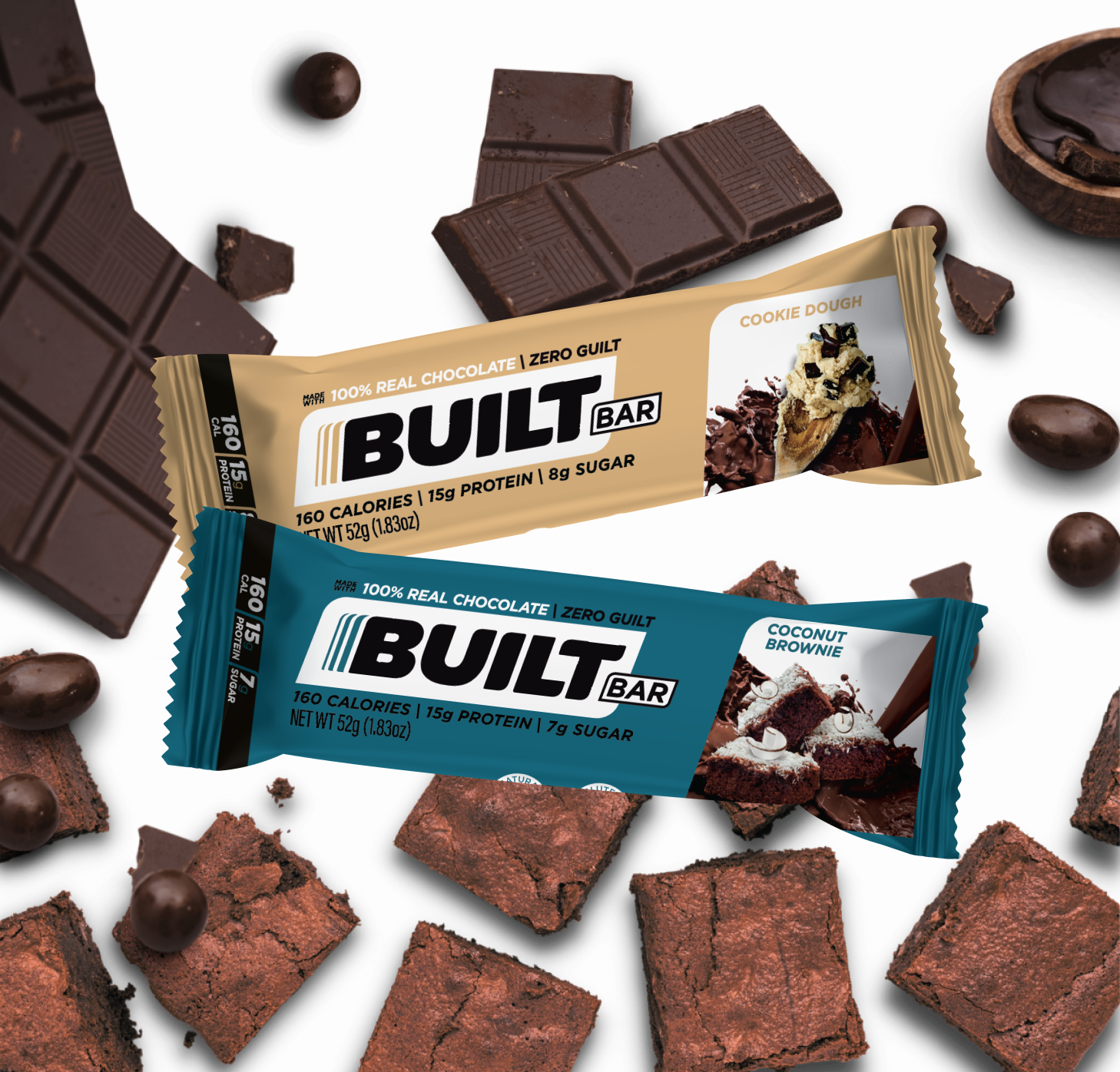 INTRODUCING
COOKIE DOUGH & COCONUT BROWNIE
Unwrap our most innovative bars yet. We took our best-selling flavors - Cookie Dough and Coconut Brownie, and engineered them to be even better. We added a full strip of gluten-free cookie dough and coconut brownie that extends all the way down the bar. So every protein-packed bite explodes with flavor.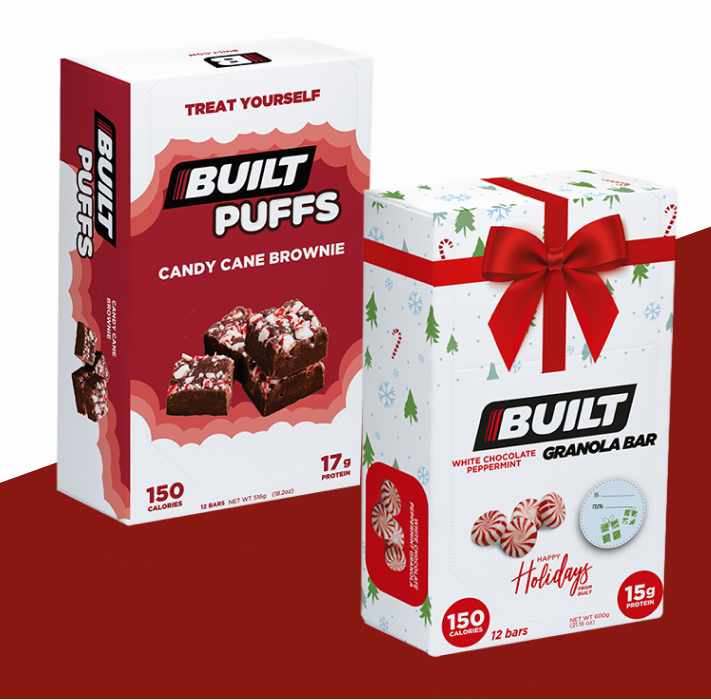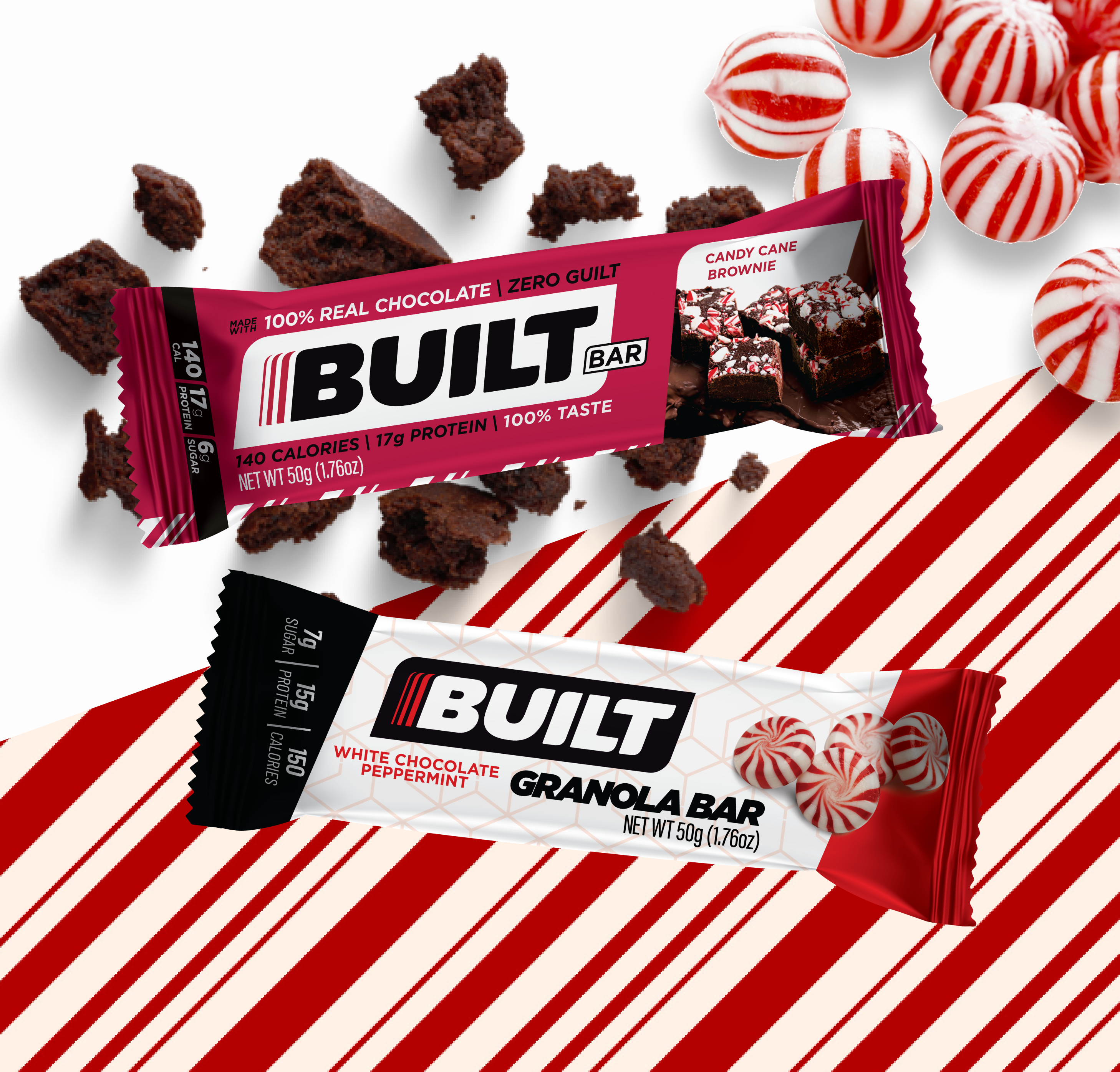 JUST IN TIME FOR THE HOLIDAYS
CANDY CANE + PEPPERMINT
The most requested flavors BUILT has ever had have been brought to life. Try our Candy Cane Brownie Bar with real, mouthwatering candy cane pieces. Plus, our Candy Cane Brownie Puff and White Chocolate Peppermint Granola Bar. Admittedly, this might be too much Fa-la-la-la-lavor for one mouth to handle.
GAME-CHANGING?
TRY LIFE-CHANGING
BUILT isn't just revolutionizing flavors, we're revolutionizing nutrition as we know it. You'll marvel at our macros. Our bars are loaded with BUILT Protein™ yet shockingly low in sugar and calories. And the flavor, trust us, if words could describe it we'd write some.So do yourself a favor, You GOTTA try this - it'll change your life forever.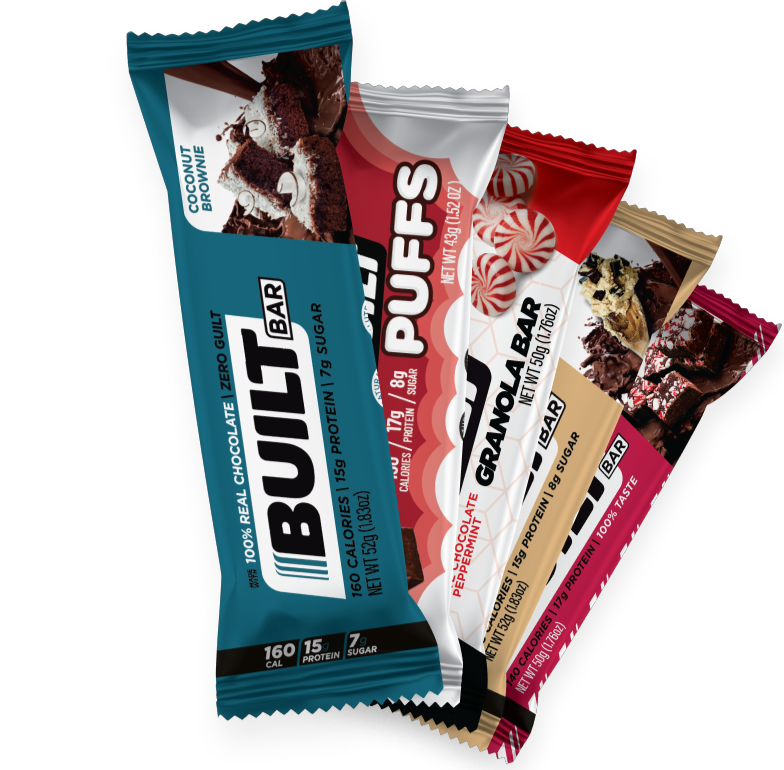 A PROTEIN SO GREAT
WE TRADEMARKED IT
We've worked tirelessly to create BUILT Protein™, the best tasting protein ever BUILT. Why? Because we are OBSESSED with protein and we understand its importance. After all, protein is the building blocks of life. Literally every human on planet earth is built from protein. It helps your skin, your hair, your heart, your brain, plus it provides strength, energy, and even boosts mental health. So, seeing as your body needs protein, why not choose the one that tastes the best?
INCREASES HEALTH
BUILT uses a powerful combination of whey protein and macro nutrients. Together they're like a tag team of power, providing 20 necessary amino acids your body can easily absorb to look good, feel good and make all others envious of your healthy choices.
BUILDS STRENGTH
Protein is a building block of life. It is what you are literally made of, so consuming it only helps create a healthier, better functioning version of you.
PROMOTES ENERGY
Protein provides a more steady source of energy, meaning you don't feel the same energy highs and lows associated with sugars and other carbohydrates.
IMPROVES MOOD
Protein is extremely satisfying. When you eat good, you feel good.